Hey guys! Welcome to the first day of Armchair BEA! BEA (Book Expo America) is a huge event featuring books, authors, agents, publishers and is basically a Bacchanalia for booklovers. Alas, it is in NYC and I'm on the West Coast so I will not be in attendance. But fear not! Because the lovely people at Armchair BEA have a great week planned for those of us who won't be at the convention, and I'm participating!
Day 1 is introductions, so here goes:
Q: Tell us a bit about yourself
I'm Rain, (my real name is Julia, but Rain is my middle name and pen name so I go by it online) and I'm a YA fantasy author (seeking publication) and poet (publishing in the fall). I'm 27 but I don't believe it, in my head I'm still a teenager, I'm happily married and have four adorable feline children. I live in Northern California. I've been blogging for about 8 months now. I discovered book blogging quite by accident and have been hooked ever since. I spent about a year lurking before I took the plunge and started my own blog. It just looked like so much fun! And I love to spread the word about great books.
Q: Describe your blog in just one sentence and link your social media accounts:
Reviews, promotion and fangirling of mostly YA books, plus discussions, events and updates on my own journey to publication, from a quirky Norcal book nerd.
Find me elsewhere on the web:
Q:  What was your favorite book read last year? What's your favorite book so far this year? 
Last Year: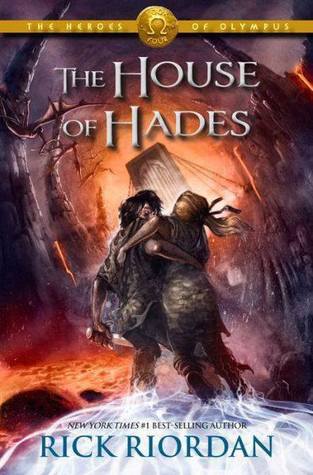 Read my review.
This Year:
Read my review.
Q:  Share your favorite book or reading related quote. 
"How can it be?" she wondered. "I suppose I could understand it if men had simply forgotten unicorns. But not to see them at all, to look at them and see something else — what do they look to one another, then? What do trees look like to them, or houses, or real horses, or their own children?"
― Peter S. Beagle, The Last Unicorn
It's my favorite book of all time and I cannot recommend it highly enough.
Q: What book would you love to see turned into a movie?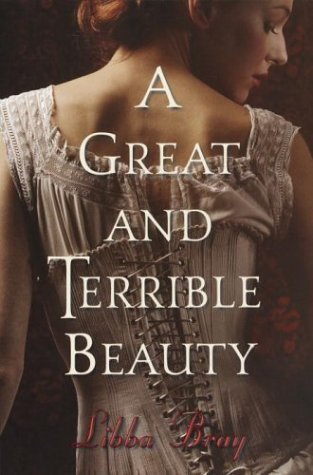 Literature
Today's discussion post is on the subject of literature. When I think of literature, I generally imagine the classics: Wuthering Heights, Dracula, To Kill A Mockingbird, The Last Unicorn (if it isn't yet considered a classic it should be), and consequently some of my favorite books.
I also think of poetry. Poetry used to be a big deal, but nowadays is generally considered not enough of a commercial success. Despite the fact that poetry is still widely read, as well as written. Check out the literature community on deviantART if you don't believe me.
Some of my favorite classic poets are Edgar Allan Poe, William Blake, and especially W.B. Yeats.
But there are also some amazing modern poets out there. Before I took up blogging, I spent a lot of time immersed in the Literature Community of deviantART.com, where I discovered a multiple of fabulous poetry. The upside of poetry being considered not commercially successful is that you can find lots of it for free online. So for today's post I'm going to treat you to some of the best I've found.
Delirium Sings A Song For Me by AzizrianDaoxRak
Yesterday I was a little girl
with blueberry stains on my fingers.

But today—I am
simply mad,
a Baba Yaga in the woods,
standing tall on knobbly chicken legs,
making stews of children's hearts.
Beware the magic-weavers in the dark….(read more)

the world was wider, once: strewn bright
and willing to a fingertip's beckoning, riddled
with roads that spilled in breathless wanders
to otherlands of reverie. i remember…(read more)

It started when space imploded
you pulled me back, landed me on the moon,
so we could sit in the vacuum silence
and watch suns spiral down to hell…(read more)

I caught a sun gold.

Trembling old in my cupped palm, quiet copper,
as my rage on our queen, for so crippling me…(read more) 

A woman is missing by OritPetra

A woman is missing. 
My sweater is knit too loose and the wind blows through.
The leaves are done changing and are waiting to fall. 
I think of them collaged against my morning-damp windshield; 
they will mostly be red. My wipers will push them off; 
I will forget about them. But inbetween these thoughts
my brain hums. A woman is missing and I cannot forget…(read more)
Deep ghost-groves of freckled aspen
burn white beneath the winter sun,
whisper hoary adulation,
canticles for the Holy One.
And in the trees, the spirits dance
betwixt the motes of starry snow
illuminated by the lance
of lightning flash and candle glow…(read more)
17 miles from the 
town I grew up in, 
there was a river, and a 
bridge
a hundred heart-jumps above it:

too-many-thousand 
footsteps long, 
with a walkway to the side that 
didn't feel wide enough…(read more)
Darkness encompassed me; high-vaulting fire
Leapt and burnt the vision from my gaze
But though I could not see, I strummed my lyre
Until the music swept away the haze…(read more)
perpetual december by Vlavisfaults
would you give me your december? 
i am holding out my frail plywood wrists 
and begging you for something 
too heavy for either of us to hold…(read more)
I hope you enjoyed the feature and will delve further into these poets' galleries!
Thanks so much for reading and please feel free to comment!