"Grabby Paws" is my version of the Waiting on Wednesday meme hosted by Breaking The Spine that highlights upcoming releases that I can't wait to get my paws on. 🙂
Today I have grabby paws for…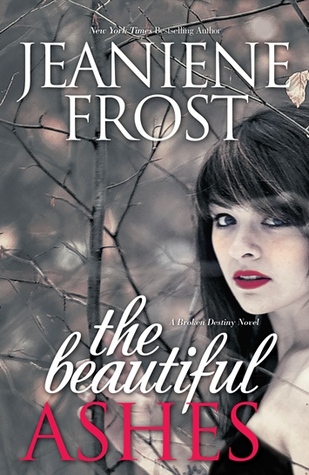 In a world of shadows, anything is possible. Except escaping your fate.
Ever since she was a child, Ivy has been gripped by visions of strange realms just beyond her own. But when her sister goes missing, Ivy discovers the truth is far worse—her hallucinations are real, and her sister is trapped in a parallel realm. And the one person who believes her is the dangerously attractive guy who's bound by an ancient legacy to betray her.
Adrian might have turned his back on those who raised him, but that doesn't mean he can change his fate…no matter how strong a pull he feels toward Ivy. Together they search for the powerful relic that can save her sister, but Adrian knows what Ivy doesn't: that every step brings Ivy closer to the truth about her own destiny, and a war that could doom the world. Sooner or later, it will be Ivy on one side and Adrian on the other. And nothing but ashes in between…
Why I have grabby paws…
I love the name and the cover! I've never read a Jeaniene Frost book before (I know!), but this makes me think it'll be like White Hot Kiss by Jennifer L. Armentrout, which I surprisingly loved, even though it's more NA than YA. I'm really intrigued by the mythology here.
Releases August 26th
Which brings me to…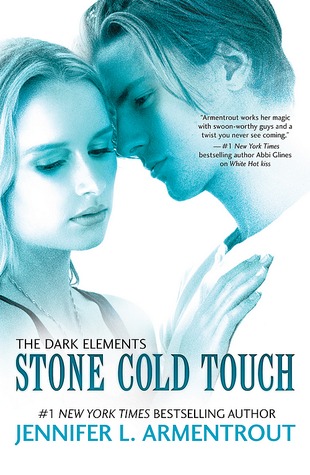 Every touch has its price.
Layla Shaw is trying to pick up the pieces of her shattered life—no easy task for a seventeen-year-old who's pretty sure things can't get worse. Her impossibly gorgeous best friend, Zayne, is forever off-limits thanks to the mysterious powers of her soul-stealing kiss. The Warden clan that has always protected her is suddenly keeping dangerous secrets. And she can barely think about Roth, the wickedly hot demon prince who understood her in ways no one else could.
But sometimes rock bottom is only the beginning. Because suddenly Layla's powers begin to evolve, and she's offered a tantalizing taste of what has always been forbidden. Then, when she least expects it, Roth returns, bringing news that could change her world forever. She's finally getting what she always wanted, but with hell literally breaking loose and the body count adding up, the price may be higher than Layla is willing to pay…
Why I have Grabby Paws…
I loved the first one! And I'm all about sequels. Second books tend to be my favorites, because they open up the world more and completely immerses the reader in it. I'm eager to see where the story goes from here and see what all the characters are up too.
Releases October 28th